Description
Shipping Policy
Refund Policy
Reviews (3)
Green Zing HEETS - Zesty & Fresh
Body - ★★★☆☆ 2/5
Intensity - ★★★☆☆ 3/5
Aroma - ★★★★☆ 5/5
Aromatic notes: HEETS GREEN ZING delivers deep menthol cooling sensations colliding with citrus and the aroma of spicy herbs.

Origin: Kazakhstan
Suitable for: IQOS 3 Duo, IQOS 3, IQOS 3 MULTI, IQOS 2.4 Plus

HEETS are utilized IQOS gadgets. You can pick between a wide range of tastes. HEETS are warmed, not consumed. 100% real. Try our other Heets Iqos Dubai products.

HEETS Green Zing has a new taste of a cooling menthol upgraded with citrus, lime and apple notes. For utilize just with IQOS gadgets.

Reasonable for: IQOS 3, IQOS 3 MULTI, IQOS 2.4 Plus gadgets
The net load in a solitary stick: 6.1 g. of tobacco combination
Weight 250 g
It comes in boxes of 10 packs. Each pack contains 20 pieces.
HEETS GREEN ZING is the high-caliber, and compacted tobacco Heat Sticks like a cigarette are proposed particularly just for electric warming IQOS gadgets. HEETS are warmed without consuming or producing smoke, not devoured. It is altogether invigorating and brilliant tobacco with a mix of Green Zing Label that offers a remarkable taste of chilly menthol while uncovering fiery citrus notes. Appreciate this smell of smooth and cooling menthol with new citrus and natural notes GREEN ZING up to 14 puffs or for around 6 minutes like a cigarette.

Fragrant notes: Rich and cooling menthol are supported with new citrus and natural notes.
Order before 5 pm is eligible for same-day delivery (Dubai, Sharjah and Ajman). For other orders - next-day delivery.
Delivery 7 Days a Week except for public holidays.
We make every best effort to ship your order on the same or next day. An emergency situation or severe weather condition may cause a delay in the shipment.

Free delivery for orders over AED 200. If an order less than AED 200 delivery cost AED 20
Customers can choose standard or expedited delivery. Additional fees will be notated on the checkout depending on the service chosen.
The company does not ship "signature required". Customers are responsible to have someone available to receive items when shipped.
Shipping addresses cannot be changed. We will only ship to the shipping address entered when the order was originally placed. Shipping fees are non-refundable. The original shipping fee will be deducted from your refund.
Courier will hand your delivery when you provide your Emirates ID / Passport and pay the total invoice amount.
You must be over the age of 18 to place an order. If you are underage and you place an order, you will lose your money, guaranteed.
Customer can make a refund if he did not demage packing.
Customer should pay AED20 for courier services only.
We make every best effort to ship your order by noon on the next working day. An emergency situation or severe weather condition may cause delay in the shipment.

All IQOS Devices have 1-year warranty from the manufacturer.
A
On the inhale you can feel the pleasant cooling taste of green tea (it reminds exactly a green tea). On the exhale, there is a mint cooler. Perfect for me I have choosen it for a permanent use ..
M
Great sticks, thanks! The very best of tastes!
V
Interesting taste, gradually reveals itself. Especially herbal notes. Now one of my favorites!
IQOS Heets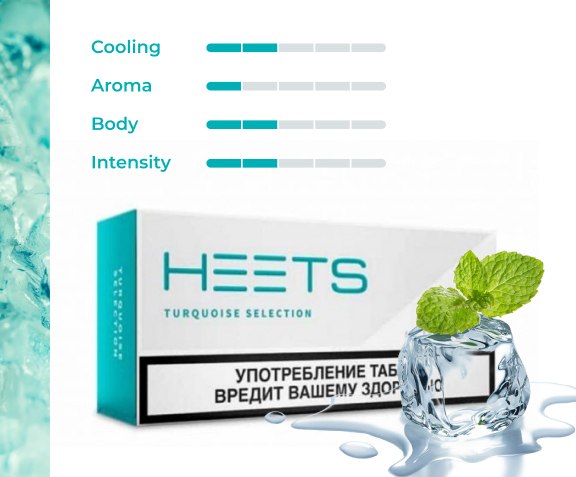 1 Carton (10 packs)
Taste: Refreshing, cooling and velvety tobacco blend with spicy notes.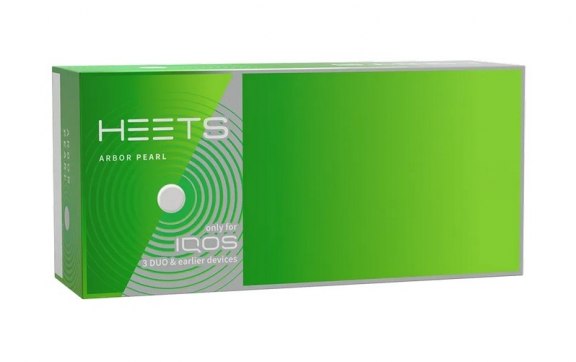 1 Carton (10 packs)
Taste: from rich tobacco to refreshing garden fruit and menthol